One way to reduce your heating and cooling costs is by investing in energy-efficient windows. Well-designed windows will provide your home with plenty of sunlight without heating up the room. They can also help in increasing your curb appeal and protecting you against harsh elements. But what comprises a good window design?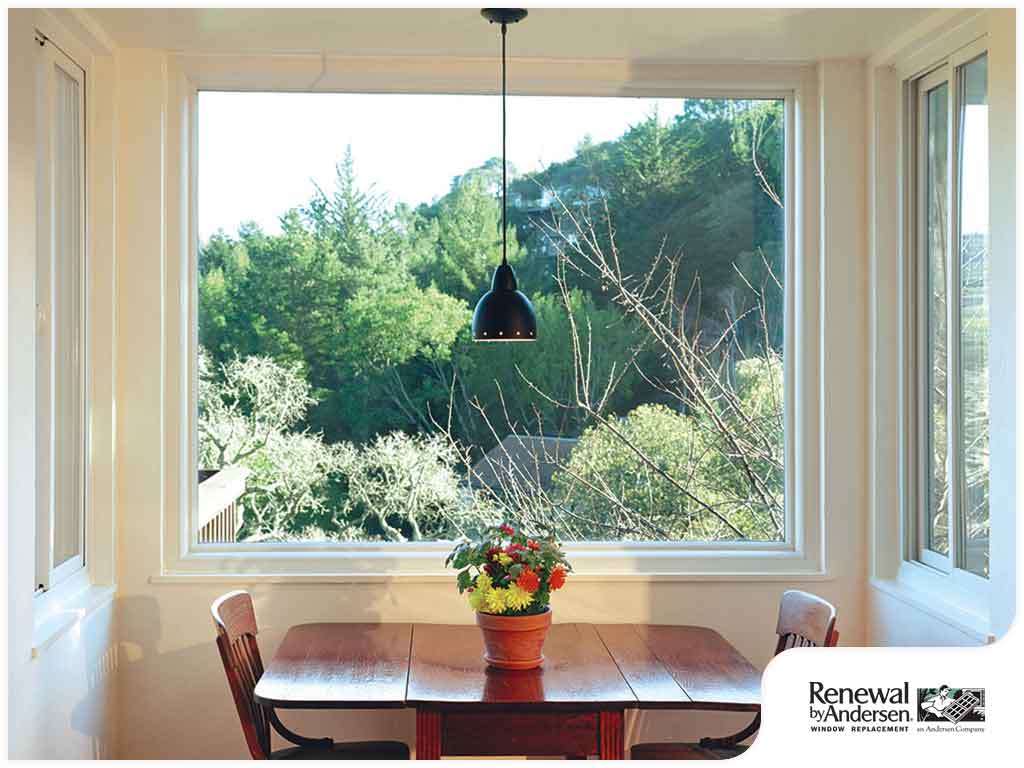 High-Quality Materials
The kind of material used for windows as well as the glass can affect the unit's lifespan. You'd want to invest in windows that don't only look beautiful, but also are strong and last long. At Renewal by Andersen®, our windows feature our exclusive Fibrex® material which lasts twice as long as vinyl. Due to its strength, Fibrex can be used with any window style, including curved specialty windows. With this material, you don't have to worry about painting or scraping because it won't rot, decay or mold.
An Integrated System
A window isn't just all about the glass and frame. The components of well-designed replacement windows are designed to work together to withstand leaks and drafts. These components also aid in improving energy efficiency and weather resistance. Installation matters too because even quality products can fail early when they aren't installed properly. Combined with Andersen® High Performance™ Low-E4® glass, Fibrex material can help your home stay cool in summer and warm in winter, saving you on energy costs.
Superior Performance
Manufacturers should test the performance of windows during development and production. Units should be tested in extreme conditions to ensure the durability of all their components. The best replacement windows undergo a rigorous design process that integrates architectural authenticity and expert engineering.
Renewal by Andersen of Northwest Ohio is your leading provider of door and window replacement services. All our windows are backed with a 20/2/10 limited warranty that is one of the best in the industry. Call us at (419) 931-6970, or fill out our contact form for a free in-home consultation. We work with homeowners in Toledo, OH, and surrounding areas.