Red Carpet Door and Window Replacement in Port Clinton, OH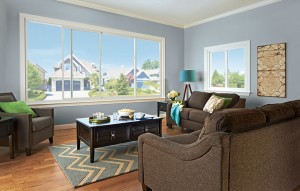 At Renewal by Andersen of Northwest Ohio, we understand the need for excellent service and quality door and window replacement in Port Clinton, OH. We began with three contractors who had 55 combined years of experience in door and window replacement. From day one, we want to give customers a reason to choose us again and again. That's why we've committed ourselves to incredible customer service.
You Are Royalty to Us
We like to give our clients what we call the red carpet treatment. To us, this means we will treat you like royalty and your home like a palace. After all, we are there to help you improve your home and tailor it to your taste. We do our best to make you so satisfied that you'll gladly recommend us to anyone you hear talking about doors or windows from Toledo to Port Clinton, OH.
Our Replacement Services
Of course, you aren't customer recommended if you don't work with excellent materials and provide great service. At Renewal by Andersen of Northwest Ohio, we offer:
Architecturally precise door and window replacements:
If you have an older home, it probably has a beautiful and historic look. We understand you don't want to take away from this unique appearance, so we work to provide you with historically accurate window and door treatments.
Door replacements:
Doors are the gateway into your home and a fresh replacement can certainly upgrade your curb appeal. We offer you variety and quality in our inventory.
Window replacements:
We are proud to use a high performance Low-E SmartSun glass that can increase your home's efficiency by 45 percent in the winter and 70 percent in the summer.
If you want to learn more about replacement doors and windows in Port Clinton, OH, feel free to give us a call at (419) 931-6970 or fill out a quick contact form.