Replace Your Doors and Windows in Archbold, OH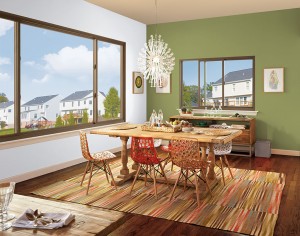 Getting replacement doors and windows in Archbold, OH should be an exciting experience and at Renewal by Andersen® of Northwest Ohio, we've made a commitment to treat our customers like royalty. We call it the red carpet treatment. From the moment you call us until the project is completed, every member of our staff will treat you like royalty and your home as a palace. That's the benefit of working with a locally owned business. You'll get access to both exceptional products and service from day one.
In fact, we pride ourselves on customer referrals. What does that mean? Our customers are so satisfied with our services that they will refer us to anyone they overhear talking about door or window replacements. To achieve this reputation, we use excellent materials and work closely with our customers to find styles and solutions that truly work for them.
Our Replacement Services
What do we provide our customers? Our services for door and window replacement in Archbold, OH include:
Replacement doors:
A new door can add a powerful and fresh look to your home. From your entryway to your patio, upgrade your treatments and tailor your home to your taste.
Replacement windows:
Saving on energy costs is always desired, so we use high performance Low-E4 SmartSun glass to increase the energy efficiency of your home. That means year-round savings on your energy bill.
Historically accurate replacement doors and windows:
If you have an older home, and you don't want to take away from its historic beauty.  We work specifically with our customers to find historically accurate window styles.
Your home should be treated with the utmost care. That's why we work hard to provide excellent quality door and window replacement in Archbold, OH. For more information or a free in home estimate, call us at (419) 931-6970 or fill out a quick contact form