Renewal by Andersen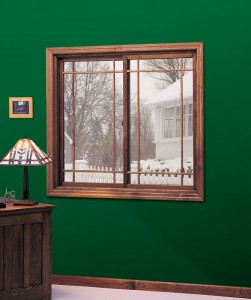 Renewal by Andersen® is the industry leader when it comes to durable, stylish, and energy efficient replacement windows. Our deep commitment to advancing the technologies used in the creation of replacement windows and the techniques used in their installation has helped our products and patents revolutionize the window and door industry for more than 100 years, changing the home construction industry, how homes are designed and even how we live our lives. Our name is occasionally misspelled as "Anderson Windows."
Better Materials, Better Windows
Each Renewal by Andersen replacement window utilizes materials that are both highly advanced and time-tested, like our exclusive Fibrex® material which offers the strength and insulating value of wood with the low maintenance features of vinyl. And it is not just the homeowner who benefits from these materials, but the environment as well. Our windows have achieved the highest SCS certified recycled content of any window replacement company.
Protecting Your Investment
We offer one of the strongest window and door replacement limited warranties you will ever find.* These warranties help protect the investment that homeowners make when they turn to us for durable, stylish, energy efficient windows at home.
Renewal by Andersen has replaced more than two million windows. If you are a homeowner in Northwest Ohio, you can count on us for window replacement in Toledo, Ohio, and the surrounding areas, that is done with a respectful approach and professionalism you'd expect from an industry leader.
FREE Estimate on Window Replacement for Toledo, Ohio Area Homeowners
Don't hesitate to upgrade the appearance and energy efficiency of your home. Call the local experts at Renewal by Andersen of Northwest Ohio for a free consultation on replacement windows and doors.
*See the Renewal by Andersen® 20/2/10 limited warranty for details.
"Renewal by Andersen" and all other marks where denoted are trademarks of Andersen Corporation. © 2015 Andersen Corporation. All right reserved.