You can use the path of the sun to warm up your home in the winter. Using passive solar energy to heat your interior can give you significant savings on utility costs during the colder months.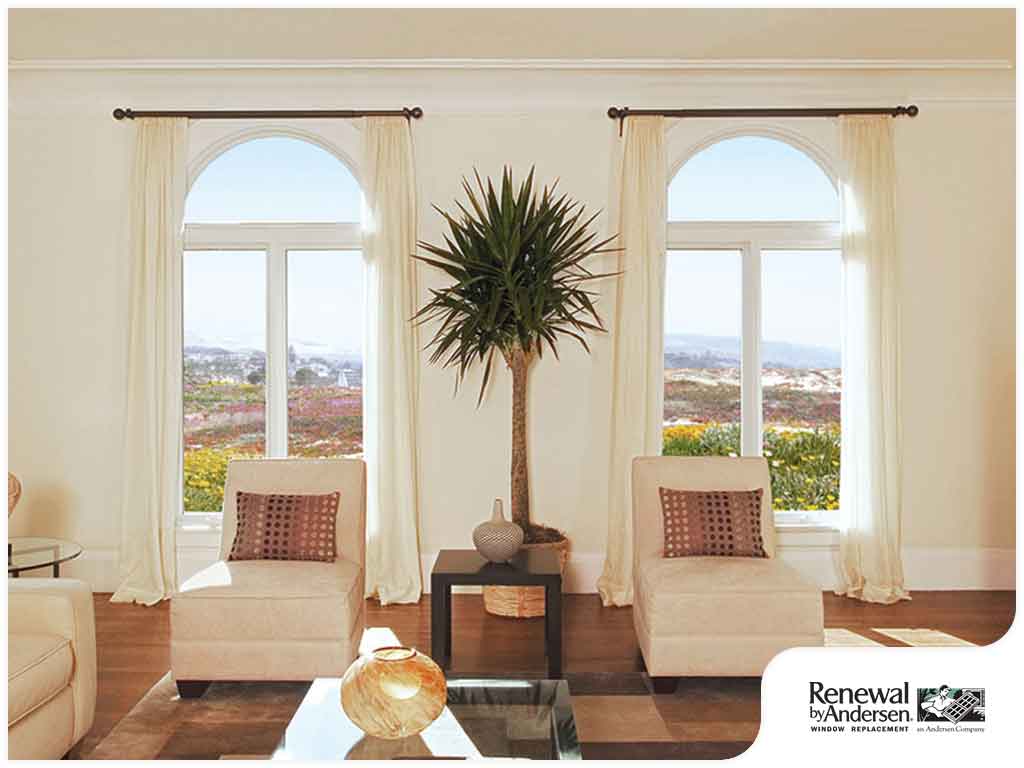 Here are ways you can harness passive heating in winter using your windows.
The Location of Your Windows
Your windows should be placed on the walls that get the most sun or south-facing walls. Windows on east walls allow the early sun to start heating your house. Moreover, west-facing windows will make your home warmer before the sun goes down.
Keep in mind that you should be careful with the placement of replacement windows on west-facing walls as that area can really warm up in summer. You can plant shade trees on the northwest part of your home to prevent the sun from making your interior too hot in the warmer months.
Cover Windows
Keep drafts out by covering your windows with thicker or insulating drapes or shades. However, if your windows remain drafty, you can use sheets of heavy clear plastic film and tape them to the inside of window frames. The plastic should be tightly sealed to prevent cold air from entering your home.
Things to Consider When Choosing Windows
Make sure to choose windows that are best for your location. It also pays to know the factors that make windows energy-efficient.
U-factor is a rating that refers to a window's heat conductivity. It applies to the glass, frame or both. A window with a lower U-factor is more efficient. Solar Heat Gain Coefficient (SHGC) is the amount of radiation that passes through a window. The lower the SHGC a window has, the less solar heat it transmits. Visible Transmittance (VT) refers to the amount of light a window allows inside. You should also consider windows with a low Air Leakage (AL0 rating to prevent heated air from escaping.
Choose Renewal by Andersen® of Northwest Ohio for your window replacement. We offer quality, ENERGY STAR®-rated windows and doors. Give us a call at (419) 931-6087, or complete our contact form to schedule a free in-home consultation. We work with homeowners in Toledo, OH.