Renewal by Andersen® produces and installs some of the most energy-efficient windows in the industry. Our windows are made leveraging innovative technologies to help protect your home from outside elements and reduce heating and cooling costs. They come in various styles, colors and finishes to match your home's architecture.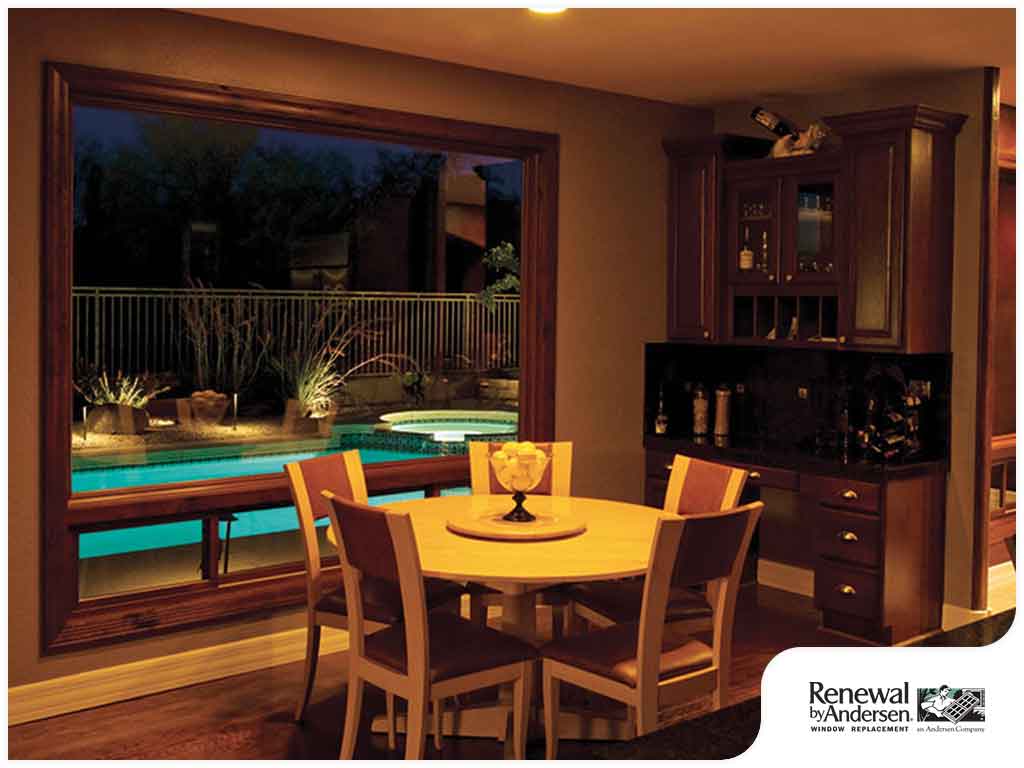 Our replacement windows won't only beautify your home and boost its energy efficiency, but also provide you with a more peaceful and quieter environment.
Noise-Reducing Windows
Standard Renewal by Andersen windows come with High-PerformanceTM Low-E4® glass, which dramatically reduces the amount of sound passing through your house. Homes in busy neighborhoods can greatly benefit from this. Our windows are specially designed to minimize the outdoor noise that penetrates your home so you can enjoy some peace and quiet throughout the day.
Noise reduction occurs when the soundwaves are disrupted by the window. Renewal by Andersen replacement windows make this possible by combining impact-resistant glass with a polyvinyl butyral (PVB) interlayer. This interlayer has a density that's different than the glass, which obstructs the soundwaves and leads into a quieter environment.
How Do You Know If Your Windows Are Reducing Noise?
Sound transition class (STC) rating can help you determine how well windows block sound. The higher the STC rating is, the more noise a window can mitigate. Windows usually have an STC rating from 18 to 38. Renewal by Andersen's 400 window series has an STC rating of 34. It means that our windows can significantly reduce outdoor noise.
For quality replacement windows and doors, choose Renewal by Andersen of Northwest Ohio. Our windows are backed with one of the most comprehensive warranties in the industry. Call us at (419) 931-6970, or fill out our contact form for a free in-home consultation. We work with homeowners in Bowling Green, Perrysburg and Sylvania, OH.