Installing bay windows can add dimension to a room and make it feel bigger. You can use the space below the window as a lounging or dining area. Since they are available in various sizes, this window style can be added to any part of your home.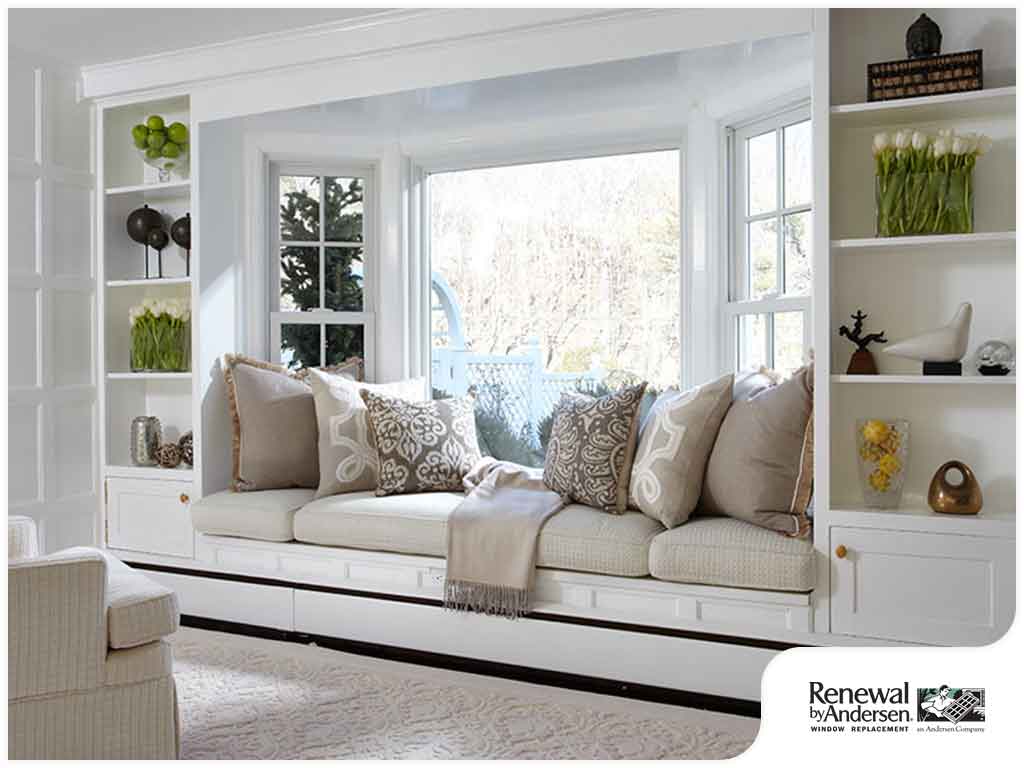 Here's a quick guide to bay window sizes.
What Are Bay Windows?
A bay window is made up of three windows combined or mulled during manufacturing to create a single large unit. The three windows are separated by mullion posts. The middle of it usually has narrow casement or double-hung windows.
Types
The most preferred style of this window is the angle bay, which protrudes from the house and slants back to the wall at a 30- to 45-degree angle. Meanwhile, box bay windows have a squared look, coming off the wall at 90 degrees. This bay window style is also called garden house or garden bay due to its design and purpose. Manufacturers often offer bay replacement windows in the said configuration while some also produce 60-degree bays.
Sizes
Bay windows are available in hundreds of standard and custom sizes to fit any opening. The standard sizes of bay windows often range from 3 feet 6 inches to 10 feet 6 inches in width and from 3 feet to 6 feet 6 inches in height. For many manufacturers, standard window sizes are easily available. At Renewal by Andersen®, our design consultants will help you choose the ideal bay window size of your home. You can rely on us for the design, installation and maintenance of your new custom-fit bay windows.
For quality window replacement services, turn to Renewal by Andersen of Northwest Ohio. We also install energy-efficient entry and patio doors. Call us at (419) 931-6970, or fill out our contact form for a free in-home consultation. We work with homeowners in Toledo, OH.