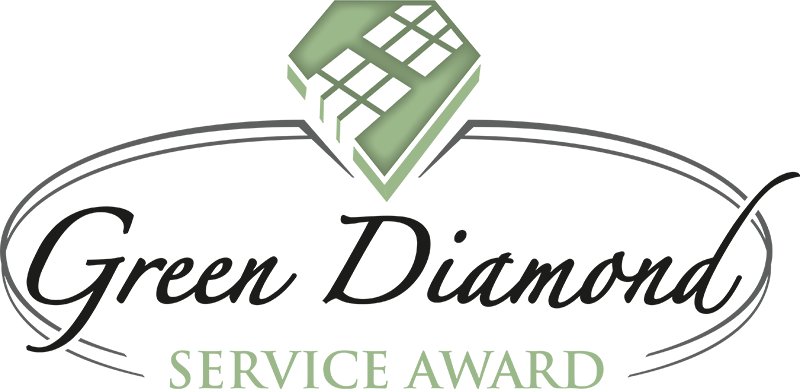 Renewal by Andersen of Northwest Ohio (RbA) is pleased to announce that it has earned the prestigious Green Diamond Award from Renewal by Andersen Corporation. This award reflects exemplary customer satisfaction and is presented to Renewal by Andersen affiliates that receive the highest scores on the company's Homeowner Satisfaction Surveys during the prior year.
"We are honored to receive this award and to be recognized for our efforts to create an amazing customer experience," said Kraig Mackett, president of Renewal by Andersen of Northwest Ohio. "Most companies can do an adequate job of providing the products and services that they sell. Our commitment goes far beyond that. By focusing on delivering our Renewal by Andersen Signature Service each and every day, the very foundation of our business is centered on the customer's overall satisfaction."
The Green Diamond Award is based upon homeowners' responses to a satisfaction survey distributed after their Renewal by Andersen window replacement project has been completed. As part of the criteria, affiliates must meet or exceed a minimum customer rating of 95 percent or better in response to the question, "How likely would you be to recommend Renewal by Andersen to a friend/neighbor?"
The 2016 Green Diamond Award was presented at the Renewal by Andersen Retailer Summit held in Huntington Beach, California on January 29-31, 2017.
About Renewal by Andersen: Renewal by Andersen is the start-to-finish window replacement division of Andersen Corporation. The company offers a replacement process that includes an in-home consultation, custom manufacturing, and installation through one of the largest nationwide networks of window replacement specialists.
About Renewal by Andersen of Northwest Ohio: Serving greater Toledo and the Northwest Ohio region, RbA of Northwest Ohio offers a full line of Renewal by Andersen replacement windows and a variety of Andersen patio doors. Our dedicated team of design consultants, production crews, customer service experts and Certified Master Installers is committed to providing excellence in both quality and service. For a complimentary in-home consultation call 419-931-6970, or to view more information about Renewal by Andersen, visit www.rbaoftoledo.com.